Low-Profile Conveyors
Conveyors that are built to withstand punch presses, automated operations, or under-press jobs.

Our standard-duty and heavy-duty low-profile conveyors are built for easy maintenance and the motors can be individually mounted or gang driven. Varying belt width sizes are available to increase efficiency at your facility.
Order Online

Standard-Duty Low-Profile Conveyor (SLPC)
Requiring only 1-13/16 inch in clearance to the top of the belt these rugged low-profile conveyors are built to withstand the punishment of even punch press or automated applications. These highly popular, compact units can significantly increase material handling efficiency at your facility.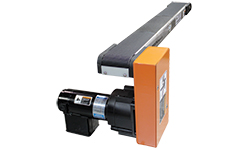 •    Rugged construction takes the abuse of throwing in and out of dies on bolster plates.
•     Available also with magnetic holding power to hold and stabilize parts and scrap as they drop out of the overhead die.
•     Nonmagnetic models are also a popular choice for moving and transferring parts wherever low clearance is a factor.
•     Cleated belts can be used to keep parts moving smoothly on horizontals and inclines.
•    Both magnetic and nonmagnetic models can be individually or gang driven.
      One motor can drive a series of Standard-Duty Low-Profile Conveyors in forward or reverse direction.
•     Easy access to replacement and maintenance parts make for worry free maintenance. Belts are quickly replaced in minutes, making for worry free maintenance.
•     Belt width sizes from 2″ to 12″ wide.
Request a Quote  

Heavy-Duty Low-Profile Conveyors (HLPC)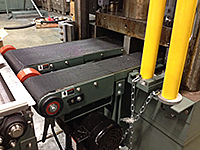 Able to handle part and scrap removal in high-speed, heavy-load, and other demanding applications. The HLPC was designed to handle the toughest under-press jobs day after day with minimum maintenance.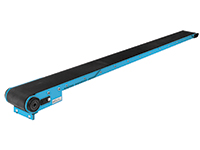 •     For use in high-capacity, high-speed oily applications.
•     Requires 1-11/16″ clearance and provides continuous, low-maintenance operation.
•     Versatile and simple mounting arrangements for fast and easy setups.
•     Can be individually mounted or gang driven from common drive.
•     The universal support locator system allows you to mount HLPCs anywhere you need them along the length of the support system bracket on front of bolster plate.
•     Mobile base to move from press to press.
•     Multiple belt options to optimize performance.
•     Belt width from 2″ to 30″ wide.
Request a Quote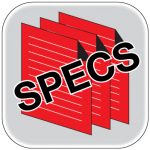 Low-Profile Conveyor – Technical Specifications