Metal Detector Test Standards
Metal Detector Test Standards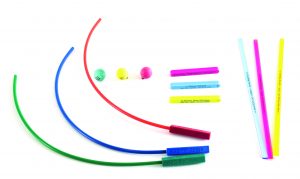 Bunting's test standards are an easy and economical way to maintain consistent operation and product quality. These test standards are a must for metal detector calibration and performance checks. By regularly testing your metal detectors using Bunting test standards, you can ensure their calibration is correct and your metal detectors are performing at the highest level of accuracy. This ensures that you will continue to enjoy the highest level of performance from the metal detectors in your facility.
Test standards are available in ferrous, non-ferrous, and 316 SS varieties. All types of our test standards are available with a certificate of conformity upon request. All materials used in our test standards are USDA and FDA approved. For your convenience, we use a color coding system to identify our test standards. Our ferrous test pieces are red, our non-ferrous test pieces are green or yellow, and our stainless steel test pieces are blue.
Get a Quote

The size of test pieces and the metal inside varies based on the type of holder. In the test sticks, which are , ½"sq x 5" long, we can implement test pieces from .5 to 9.5mm. In the 1" diameter test balls, metal pieces are available in 0.5—6.5mm in all three metal types. Flexible test whips are available in 0.5—5.0mm in all 3 metal types. We also offer test wands, test pucks, and test cards.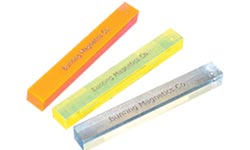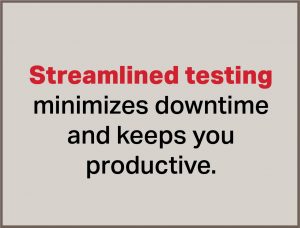 The size of test piece used is determined by the customer required specification, type of product, and/or the type/size of metal detector. We always test for all three metal types and state the standard accordingly. The type of test piece used is dependent on the application. In most cases, we recommend a test stick for conveyor applications, whereas in gravity or pneumatic applications we recommend using a test ball or pucks. When using our test port or a unit with a sensing tube, we recommending utilizing the flexible whip or wands. For web conveyed materials, we recommend using the test cards.
By offering a diverse range of test standards, Bunting facilitates convenient, streamlined testing of your metal detectors, allowing you to minimize downtime and enjoy consistently strong metal detector performance.
Get a Quote