Magnetic Sheet Fanners
Pry Apart Oily, Sticky, Polished or Pre-Finished Ferrous Sheets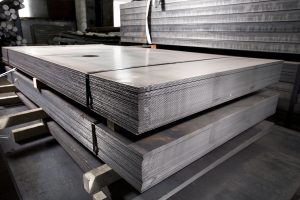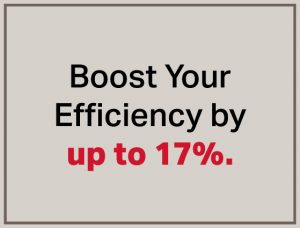 Bunting offers a wide variety of magnetic sheet fanners to help you handle messy, difficult sheet fanning applications with ease. Our sheet fanners provide a faster, safer way for you to quickly pry apart oily, sticky, polished, or pre-finished ferrous sheets. Additionally, Bunting can manufacture custom magnetic sheet fanners that we engineer specifically to suit your production facility.
Magnetic sheet fanners work by inducing a powerful magnetic field that is then transferred a stack of ferrous steel sheets. This magnetic polarity creates a repelling action that pushes the top sheet away from the sheet beneath it. Sticky or oily sheets are no match for the powerful magnetic force generated by magnetic sheet fanners.
Using magnetic sheet fanners is beneficial for several reasons. Manually prying apart individual steel sheets is a time consuming process that can result in damaging the sheet or injuring the operator handling them. Magnetic sheet fanners allow you to protect your employees from potential injury and allow them to direct their time towards higher-value tasks.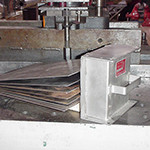 When magnetic sheet fanners are handling your steel sheets, you benefit from a time-saving automated process that protects the integrity of your product and shields it from damage that is more likely to occur in non-automated processes. When you use Bunting's sheet fanners, you will see an immediate increase to the efficiency, productivity, and safety in your facility. Our sheet fanners allow you to overcome the problems that steel sheets typically present, such as marring of polished sheets, cumbersome efforts to pry sheets apart, and double-blanking of sheets.
For

Same-Day Shipping

Buy Here
Switchable Fanners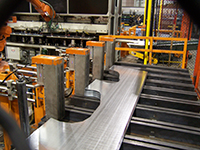 Bunting Switchable Sheet Fanners are available in Generation I and Generation II models, both of which can be "turned off" to avoid accidents while being resupplied with sheets. Both models are patented (U.S. Patent No. 6,481,706) and outfitted with powerful Rare Earth magnets for outstanding separation performance. Both feature reliable pneumatic mechanisms to turn the magnetic field on and off.
• Designed for automation lines for fanning sheets on robotic lines.
• Fanners are switchable, and can be turned on or off to place a new stack of sheets in position or to remove a stack of sheets.
• When fanners are turned off, they become completely non-magnetic, allowing for safe sheet movement.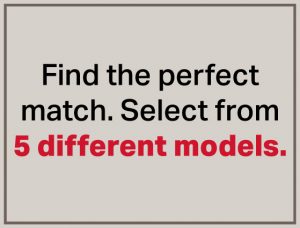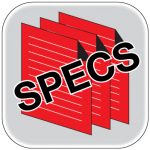 Magnetic Sheet Fanner – Technical Specifications
Generation I Switchable Patented Neo Magnetic Fanners

• Compact 4" wide to fit tight spaces and handle lighter loads.

 

• Pneumatic rotary actuator to control the fanning action by rotating a single-pole Rare Earth magnetic element, which is mounted near the center of the housing
Get a Custom Quote  

Generation II Switchable Sheet Fanners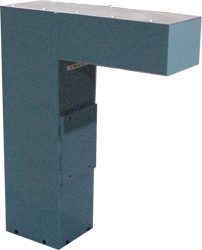 • 7" wide face plate produces a stronger fanning action suited to larger blanks and thicker gauge steel.
• Conventional pneumatic cylinder rotates a two-pole Rare Earth magnetic element mounted at a pivot point set close to the side of the housing. With this side-pivot geometry, rotating the magnet just 90 degrees faces it toward a built-in shorting circuit to cancel the external field.
Get a Custom Quote

Machine Mount Permanent Magnetic Sheet Fanners

•     Tapped mounting holes allows for mounting directly to framework or on retractable arm.
•     Available in either permanent magnetic ceramic or Neo Rare Earth.
•     Tapered fronts for smooth sheet movement.
Get a Custom Quote 
 
Pivoting Permanent Magnetic Sheet Fanners

• Complete with a back support bearing frame which can be mounted to your framework.

 

• Ideal for fanning irregular shaped parts. They pivot on the bearings around the blank stack to contact with the irregular sheets.

 

• Available in either permanent ceramic or Neo Rare Earth magnet options.
Get a Custom Quote  

Retractable Pin Sheet Fanners

• Pins at bottom of fanner extend to support the last couple of blanks as a new stack of blanks is fed up from the bottom into position.

 

• Pneumatic pins retract so that the stack can then be raised up into the fanning position, allowing for continuous press operation.
Get a Custom Quote