Metal Detectors For Non-Woven Applications
Metal Detection
The most common type of foreign material in the Non-Woven Industry is broken needles and other types of metal. Successful detection and separation of this metal will protect your customer, brand and reputation, which helps build loyalty and profitability. Our equipment sense and remove ferrous, non-ferrous and stainless metals in any fluff, fleece or material, even metallic bits in moist products such as wipes.
profiLINE Metal Detection Bar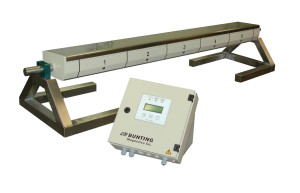 Detects metals in fabrics with pin point accuracy.
Flat coil detector available in two styles

Model 04: Multi-segment metal detector (300mm spacing)
Model 05: Single-segment metal detector

Detects broken needles and other loose metals, even in damp product
Available up to 12 meters wide (40 feet)
Easily installed horizontally or vertically, secured at only two points
Manufactured for maximum life even in the roughest environments
Extremely low profile
Get a Custom Quote  

meTRON 05 Detector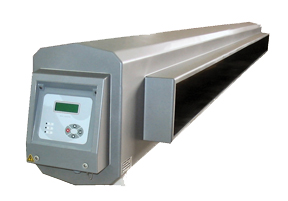 Tunnel-style detector to effectively examine conveyed fabrics and materials.
•     For product thicker than 20cm (approx. 8 inches)
•     High sensitivity in industrial environments
•     Automatic product tracing
•     Multi-level password protection
•     Built-in digital event counter
•     Available in various sizes (integrated controls on larger units)
•     Installs horizontally or vertically in minimal space
Get a Custom Quote  

powerLINE 05 Detector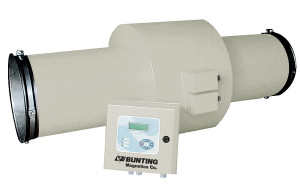 Metal Separator for suction and pressure lines, ideal for purifying fluff and fillers.
•     Fast installation with quick-connect clamps
•     Fully sealed sensor head to eliminate false rejects from electronic interference
•     Minimize loss of good material by up to 90%
•     Perfect fit for fiber inspection
•     Positive speed control monitors contaminant speed to set the precise reject time and duration to cut good product loss
•     Eject gate available
Get a Custom Quote