Bunting offers a competitive benefits package to support our employees.
---
Bunting knows that people perform better at work when they are given the tools they need to succeed. We see our employees as people, not numbers in a spreadsheet, and seek to provide our employees and their families with benefits that support long-term growth and well-being.
---
Featured Benefits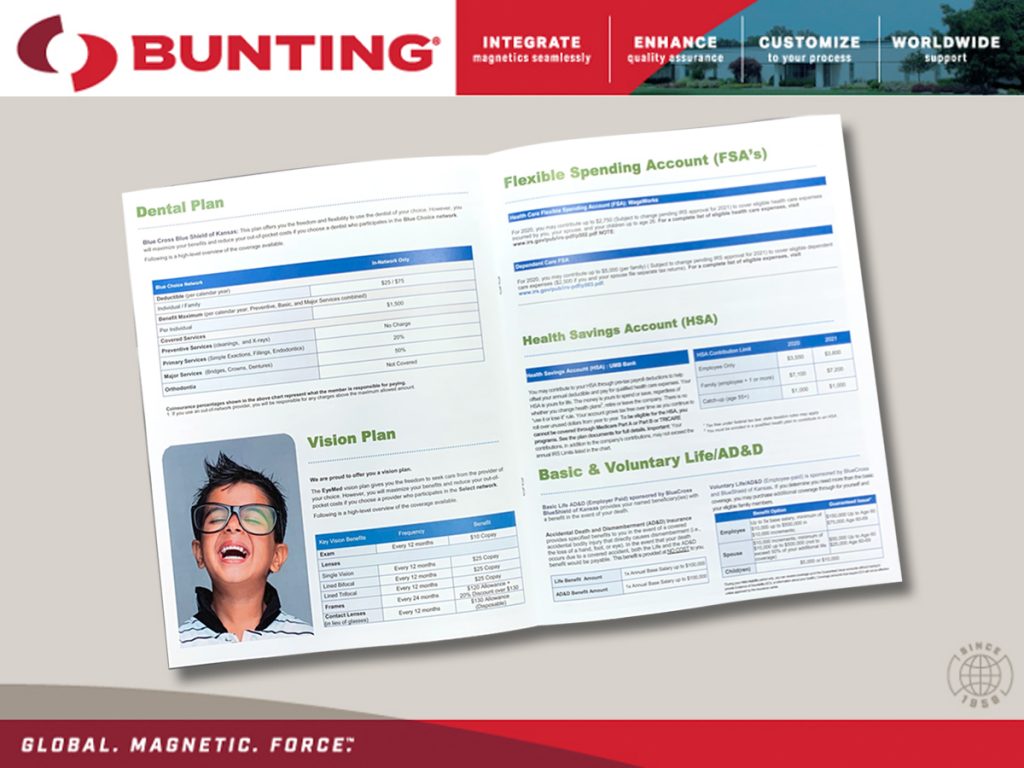 Health Insurance
The well-being of our employees determines the well-being of our company. Bunting offers a generous, comprehensive health insurance program to support the health and wellness of our employees, their spouses, and their children.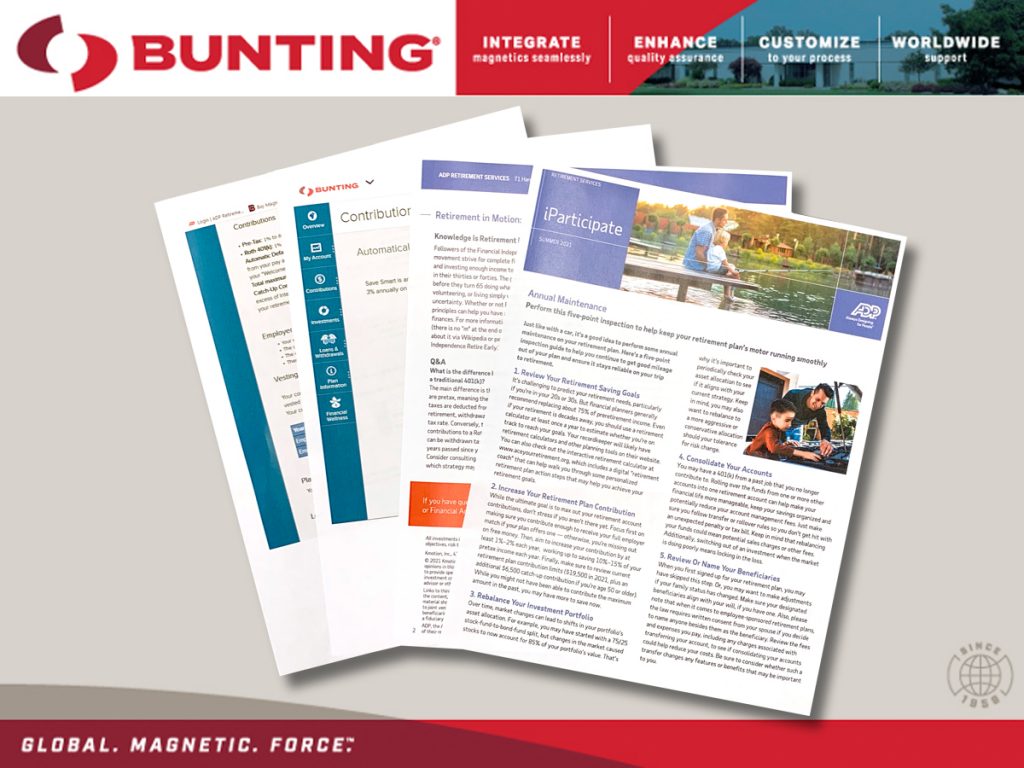 Matching 401k plan
Make an investment in your future. With Bunting's matching 401k program, we help our employees save for retirement and feel confident about their financial well-being.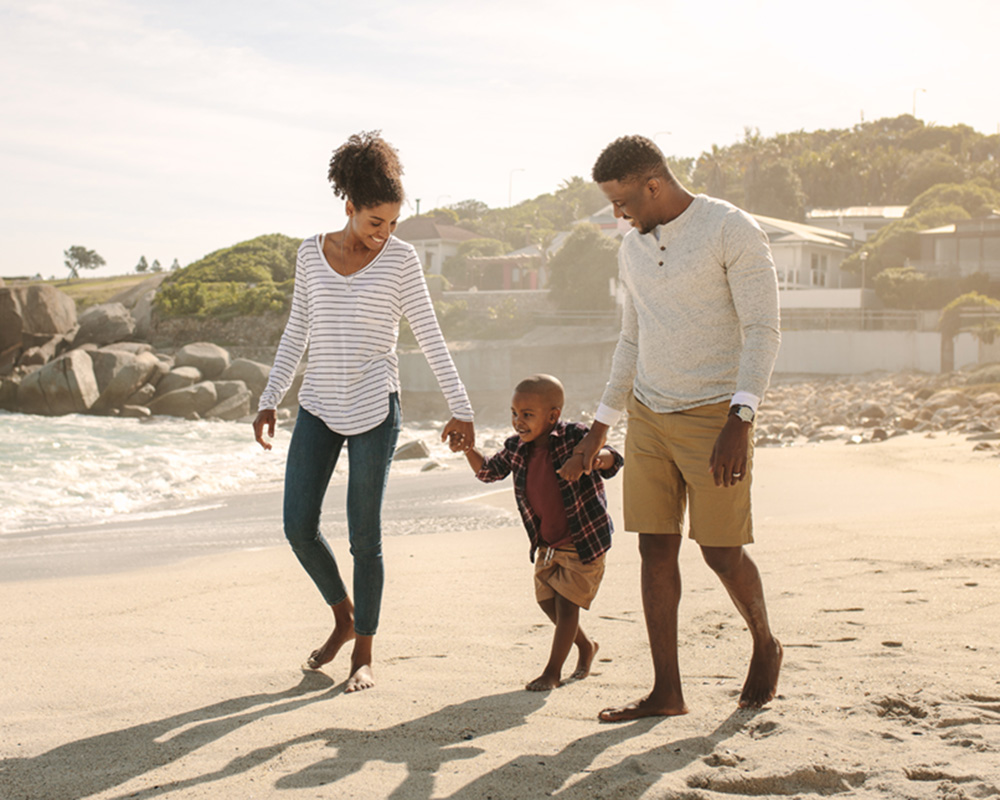 Paid Time Off
Bunting is a family-focused company, and we know how important it is for our employees to spend time with their families. That's why paid holidays, paid time off, and bereavement leave are provided for all employees.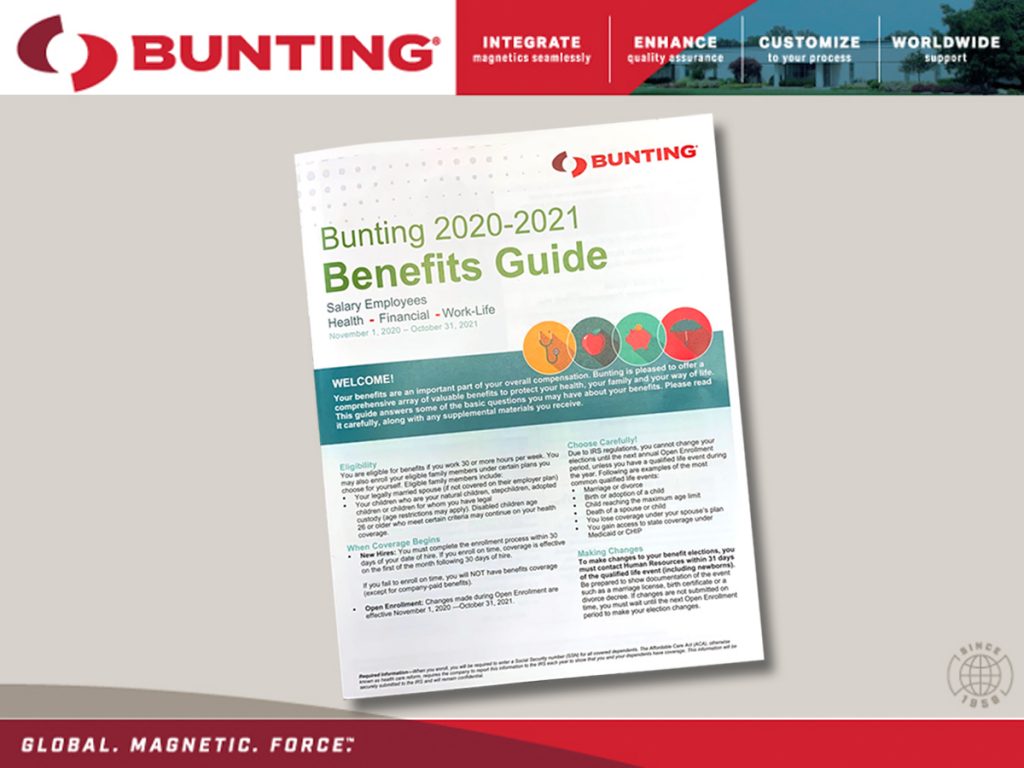 Additional Insurance Programs Available
FLEX-PLAN Medical Program
Short Term Disability Benefits
Long Term Disability Benefits
Life Insurance
Critical Illness and Accident Insurance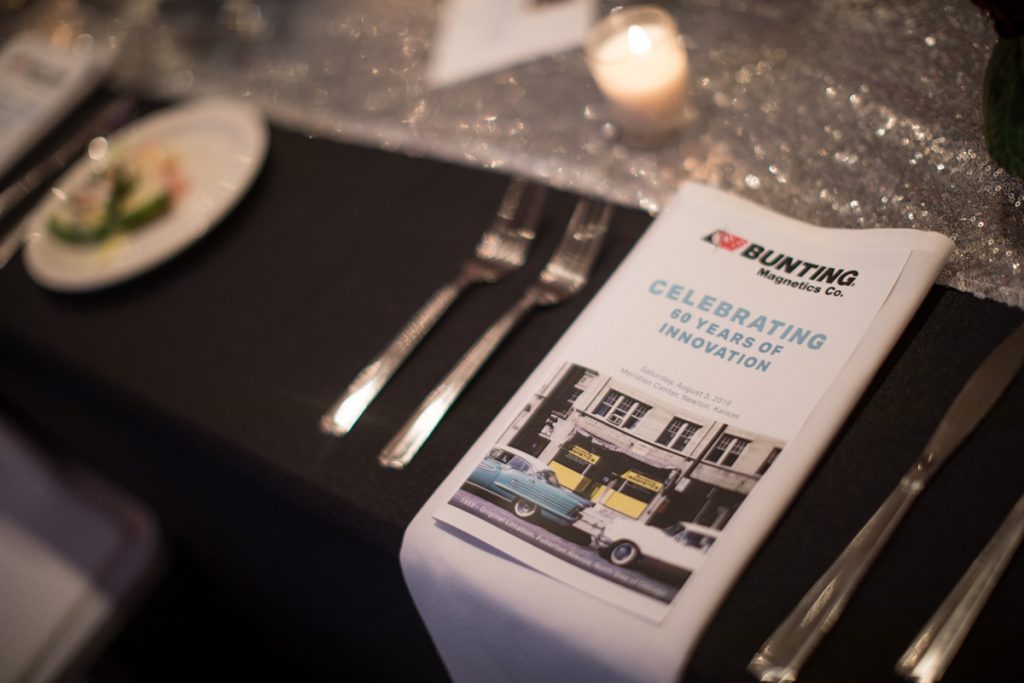 Employee Engagement
Bunting employees never feel like they're "out of the loop" thanks to our monthly newsletter and our Town Hall meetings. Throughout the year, Bunting also hosts events such as summer barbeques and holiday luncheons.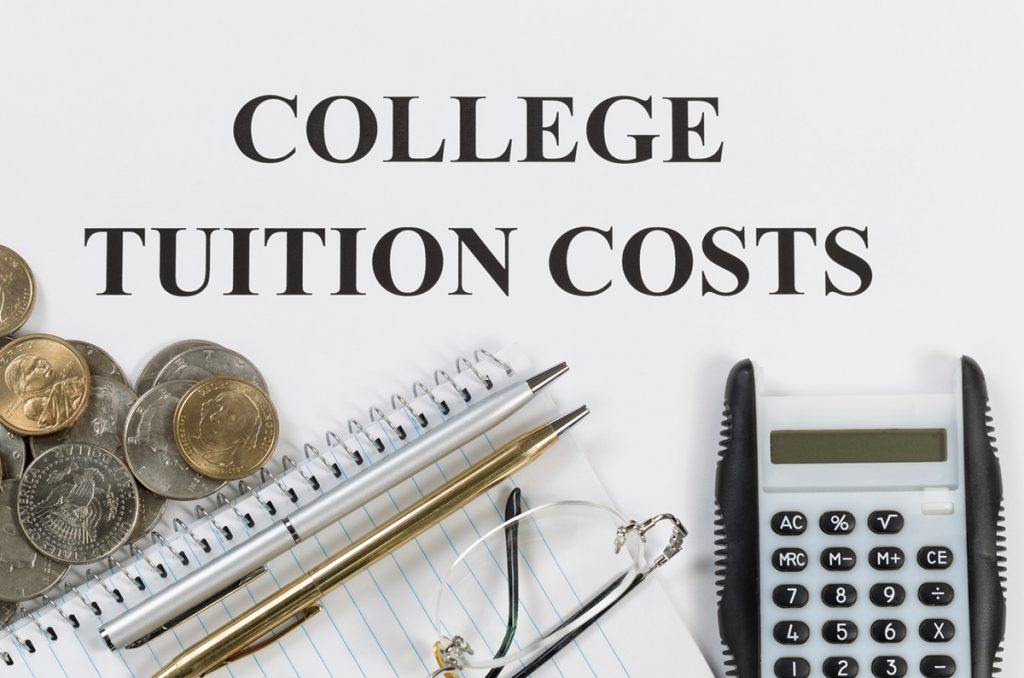 Tuition Reimbursement Program
Learning is a lifelong journey. Bunting's Tuition Reimbursement Program supports employees who wish to continue their education as a way of expanding their career opportunities and achieving personal growth.
---

Testimonials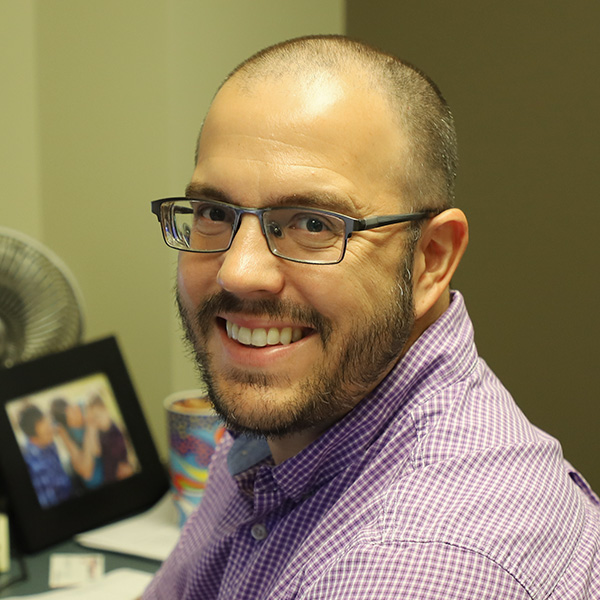 Matt Anderson, Engineering Manager:
"There is nothing more important in your professional career than investing in yourself. It makes it even better when your employer is willing and able to help with that, which Bunting does by offering its tuition reimbursement program to all employees. You owe it to yourself to make that investment and your future self will thank you for it."