HISC® High Intensity Separation Conveyor®
HISC® High Intensity Separation Conveyor®
Magnetic Separation of Small Fraction Stainless Steel 5/8" minus and Wire-Cleaning Applications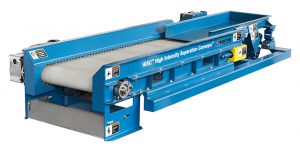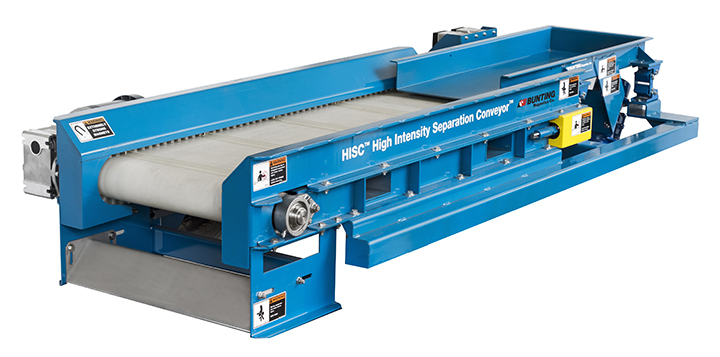 The first of its kind in the industry, the HISC® High Intensity Separation Conveyor® incorporates extremely high gauss fields, neodymium rare earth magnets, and a field-tested design to achieve maximum stainless steel separation of Small Fraction stainless steel and ICW Purification of stainless and ferrous dirt before Chopping. Through Bunting® Magnetics Engineering and Magnetic Finite Element Design software technology, we have developed technology to attract, hold and extract paramagnetic work-hardened 300 stainless steel metal from your product stream. Our High Intensity Separation Conveyor is designed for the ASR (Auto Shredder Residue) Industry for attracting, recovering and purification of Zurik small fraction stainless and cleaning the stainless steel and ferrous dirt from ICW in pre-chopping applications.
Shredded Small Fraction SS     ICW Insulated Copper Wire      Chopped Copper Wire
Request a Quote   

Applications

•    ASR Zurik Stainless Steel Recovery and Purification
High Intensity Magnetic Fields pull out small fraction stainless steel from the finder streams, or recover from dirty Zurik lines to improve purity for higher profitability from domestic sales (estimated purity levels of up to 98% with optimum system).   
•   WEEE Waste Electronic and Electrical Equipment
Magnetically removing stainless steel and Green Boards from the product stream for recovery and purification.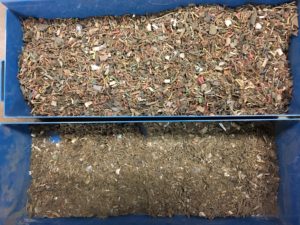 •    ICW Wire Separation / Wire Pre-Chopping Purification
For ICW wire-cleaning applications, it magnetically pulls out stainless steel and ferrous dirt pre-chop for less Chopper knife wear, higher throughput, less Chopper maintenance, less down time and higher profitability. Tests show total volume of stainless steel and ferrous dirt removed can be approximately 15% by weight.
•    ICW Wire Separation / Wire Post-Chopping Purification
High Intensity Magnetic Field separation of chopped copper wire for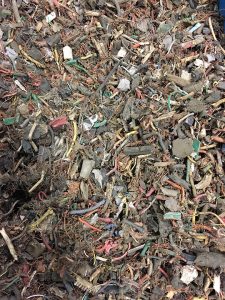 final purification removing any ferrous or stainless fine contamination for higher purity and profitability.
•    Appliance Recycling Stainless Separation
Magnetically recovering lost stainless steel to improve profitability.   
•    Other Applications                                                  
Medical Stainless Steel Separation, Shredded or Ground Plastic Recycling purification, Pre-Eddy Current metal removal, Electronics Green Board and Hard Drive Recycling, rice – bean and dried vegetable purification.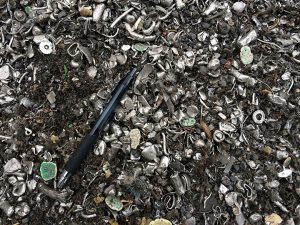 Features:
•   Available in 4" or 6" pulley diameter (6" for ICW wire lines and small fraction stainless steel).
•   Standard widths run from 12" to 66" wide to match flow requirements.
•   Neodymium High Intensity magnetic circuit.
•   2-ply urethane belt with 30mm flexwall and ½" sweeper cleats on 15" centers.
•   60-120 fpm variable speed with VFD depending on application.
•   Heavy duty formed 3/16" sideguard with flexwall belt to seal off and contain flow.
•   Heavy duty formed 3/16" frame construction with stainless steel frame and forklift lifting slots for installation.
•   ¾ to 1½ hp 3ph 60hz single or three phase motors.
•   500-1,500 lbs per foot/per hour depending on application.
•   Adjustable splitter to adjust for separation split and purity.
Optional Vibratory Feeder
•   Provides uniform single-layer feeding for maximum separation efficiency – highly recommended.
•   Common sub-frame for Vibratory Feeder and HISC to set in place – highly recommended.
•   Customizable width and length to match applications.
•   Comes complete with VFD controls and can be integrated into existing system.
Click here to download our brochure.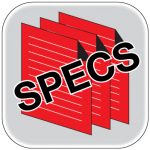 HISC® High Intensity Separation Conveyor® – Technical Specifications
YOU MAY ALSO BE INTERESTED IN: