Drum Magnet
Designed for High-Flow and Bulk Materials for Continuous Removal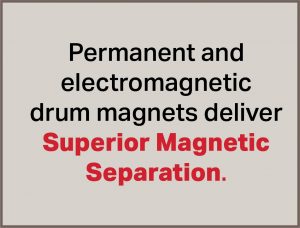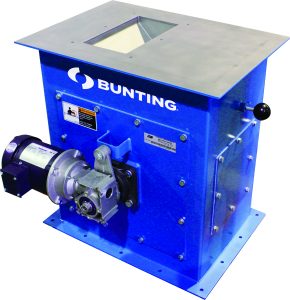 Drum magnets are designed to achieve magnetic separation in bulk materials and materials experiencing high flow rates. Bunting's drum magnets and drum separators are self-cleaning, allowing for continuous removal of ferrous contaminants from a wide range of free-flowing bulk and granular materials in high-volume applications. Bunting manufactures many different varieties of drum separators, ranging from heavy duty electromagnetic drums that work to separate ferrous metals from non-ferrous metals, to permanent magnetic drums for fine iron separation.
Request a Free Quote  

When material flows onto a drum magnet, a stationary magnetic assembly inside the unit's shell captures tramp metal, holding it securely to the drum's stainless steel surface. With contaminants removed, the good product falls freely to a discharge point. As the drum rotates, cleats sweep the ferrous debris through and out of the magnetic field. The tramp metal is then discharged separately, creating a system of continuous self-cleaning magnetic separation.
The magnetic drum separator is normally installed at product discharge points, and is designed to incorporate a 150-180 degree magnet system. The design of Bunting drum magnets allows you to continuously clean your product without the need to stop operations or shut down product flow.
All drum magnets are available in electromagnetic or permanent designs, as well as including the option to be made with a high intensity rare earth magnetic system (ideal for separation of exceptionally small contaminant particles).
Standard Drum Magnets
• Available in electromagnetic or permanent designs, in addition to offering a high intensity rare earth magnetic system design option.
• Designed for continuous separation and cleaning, with no need for product flow to be shut down or otherwise interrupted.
• Ideal for high-flow, heavy-contamination applications.
• Available with stainless steel drum, mild-steel, or stainless steel housings to suit your application needs.
• Bunting supplies custom transitions to match round, square, or rectangular spouting, allowing for a simple, secure fit with your existing equipment.
• Available in 3 grades of rare earth magnets.
• Direct drive is standard with an optional variable speed control based on your application needs.
• Available in open style design or totally enclosed design.
Request a Free Quote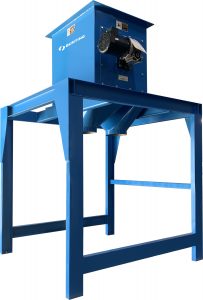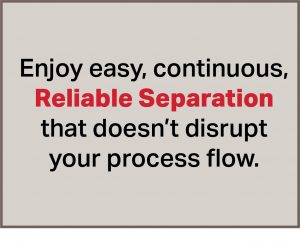 Drum magnets are an excellent choice for a variety of industries, including food, plastics, powder and bulk, grain and milling, and metal recycling. They are available in either open or enclosed style designs. The open style design, free of housing, is ideal for installing at the end of conveying machines, such as chutes, to enable removal of ferrous contaminants. The totally enclosed design, equipped with housing, is ideal for applications where product must be protected from external contamination. This also allows you to protect your employees from inhaling any dust being given off from the product.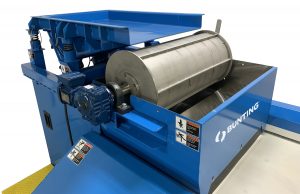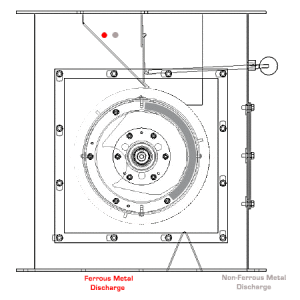 Request a Free Quote