Gravity Free-Fall Metal Separators – Food, Powder & Bulk
Gravity Fall Metal Detectors for Food, Powder, Bulk, Grain, and Milling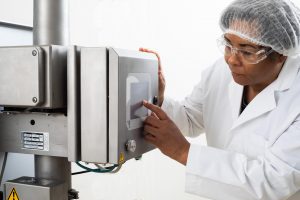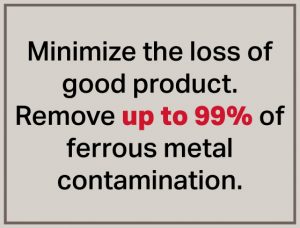 Bunting offers a specialized line of gravity free-fall metal detectors designed for customers in the food, powder, bulk, grain, and milling industries. Bunting metal detectors automatically detect and reject all ferrous metals, non-ferrous metals, and stainless steels. Bunting's gravity fall metal detectors are designed to swiftly reject contaminated material, removing it from your product stream. Our reject mechanism minimizes the loss of good product while ensuring contamination is thoroughly removed.
Bunting's gravity free-fall style metal detectors work without interrupting your process, keeping your operations timely and your product metal free. If metal contamination is allowed to remain in your product, especially in the case of those working in the food industry, severe harm could befall your customers if they ingest a product containing metal contamination. In addition to the potential of your customers being hurt, your brand reputation could be severely damaged.
Get a Quote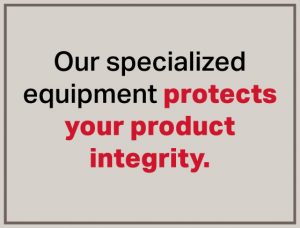 In addition to concerns of contaminated product, metal contamination can cause severe damage to the other equipment in your facility. Even a small amount of contamination can set off a chain reaction that leads to a greater and greater amount of metal contamination in the long term. This metal contamination can go on to cause severe damage to equipment in your facility that is not only costly to repair, but is also extremely expensive due to the downtime that occurs as a result.
Bunting gravity fall metal detectors protect your product integrity, your customers, your reputation, and your equipment. Our gravity free-fall style metal detectors for the food, powder, bulk, grain, and milling industries conform to all industry-specific safety requirements and deliver superior metal detection.
quickTRON™ 07 RH (Round Housing)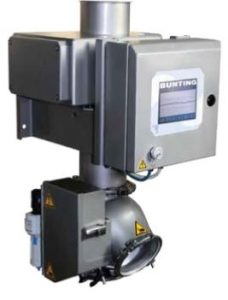 The quickTRON™ 07 is a highly hygienic metal detector for inspection of material in gravity free-fall applications. It offers fully automatic detection and rejection of metallic contaminants from the product stream without process interruption.
Special Features:
• Patented powerLINE coil technology incorporates an integrated sensing tube into the coil construction, allowing product to flow closer to the coil for greater sensitivity.
• Integral inlet and outlet stubs with Jacob connections shield the coil from environmental interferences, delivering superior reliability and requiring less vertical distance for installation.
• Sanitary reject housing is designed for ease of cleaning. Reject flap is removable without tools.
• Inserting a sealing element readies the unit for CIP (Clean In Place) with water.
• Features 07 controls, the most advanced metal detection controls, delivering superior results with greater ease of use. Remote mounted controls available. Also available with the 05 control package.
• ATEX explosion proof rating available, hazardous environment rating available.
Get a Quote  

quickTRON™ 05 (Flap or Cowbell Style Diverters)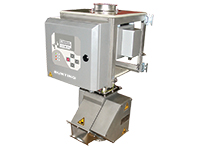 The quickTRON™ 05 uses a CR coil for reliable metal detection and is a cost-effective option for the examination of bulk material in gravity free-fall applications.
Special Features:
• Flap option is recommended for powders, fine granular, or dry products.
• Cowbell option is recommended for abrasive, sticky or non-powdered products.
• Equipped with simple 05 controls. Remote-mounted controls available.
• Stainless steel, washdown, or painted versions available to suit your operating needs.
• Food and sanitary finishes available to fit your production safety regulations.
• ATEX explosion-proof rating available. Hazardous environment rating available for flap style unit.
Get a Quote