Powertrac® Conveyors
For Challenging Automation Conveying Applications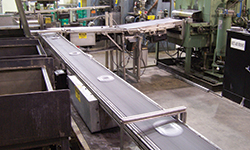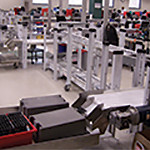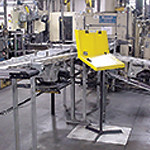 Request a Quote  

Powertrac® Conveyors are the perfect solution for your automated conveying applications. They provide an economical solution for a host of challenging automation conveying applications. Powertrac® conveyors are built with robust aluminum t-slotted frames, knurled drives with rack and pinion take-up. They allow us to give you a custom fit at an off-the-shelf price. We can provide either an individual conveyor or a complete automation system.
Save Time, Labor, and Increase Efficiency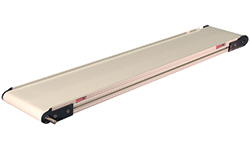 Easy maintenance through v-guided belts that stay centered even with side-loading, sealed precision, self-aligning bearings, knurled drive pulleys, individual adjustable tail ends and quick and simple belt changes.
Powertrac® conveyors transform time-consuming part and scrap removal operations into automated procedures. These sturdy, dependable low profile aluminum-frame conveyors measure just 1-3/4″ high, 2″ to 24″ wide, up to 20′ long and are engineered for easy setup, reduced maintenance, and trouble-free operation. Options include magnetic and non-magnetic, a host of drive options, supports, controls, sensors brackets, and side guides.