3 Successful Plastics Recycling Projects for UK Recycle Week
The theme of the 2018 Recycle Week (24-30 September) in the United Kingdom is 'Recycling. We do. Because it matters.' Recycle Week is a celebration of recycling, organised by WRAP under the 'Recycle Now' brand.
Recycling has never been more prominent in the news, with managing plastic waste high on the agenda. We work with many plastic recycling companies and have provided many magnetic separators and metal detectors to remove metal contamination. To celebrate Recycle Week in the UK we wanted to talk about plastics recycling success and also highlight the changes faced by companies recycling plastic.
2018 UK Recycle Week Success Stories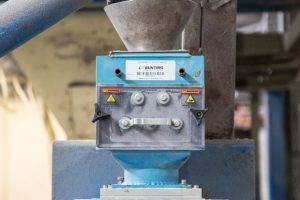 EcoVyn Ltd is at the forefront of PVC compounding and brings pioneering new technology to the market place. They offer one of the most advanced and innovative production processes in the UK producing reprocessed, blended and virgin compounds for a variety of applications. By installing Drawer Magnet Filters, EcoVyn reduced their waste by 94%.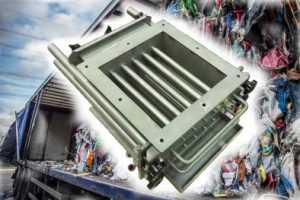 A French plastic recycling company installed the Drawer Magnets to remove fine iron contamination present in the recovered and granulated plastic. If the metal is left in the reclaimed plastic, it causes serious defects in the new plastic product and can also damage processing equipment.

A new plastics recycling plant was built in Kent, UK. The plant was designed to handle up to 25 tonnes per hour of reclaimed plastic. Once shredded, the plastic is passed over a strong Drum Magnet (to remove small ferrous metals) followed by an Eddy Current Separator (to remove non-ferrous metals). The end product is also passed through a Quicktron Metal Detector prior to the clean plastic being bagged ready for shipment.
We work with many plastic recycling companies located across the world. Every company is faced with the problem of contamination. Contaminated plastic waste is worthless and processing is required to remove contaminants, such as metal and stone, to make this waste product reusable.
We are fortunate to be working with some amazing companies in the waste and recycling sector. Their innovation and knowledge continually increases the amount of materials we can recycle and reuse.
For further information about metal separation equipment designed for removing metal from plastic waste and in other recycling applications, please contact Bunting Magnetics.