Hot Dogs Recalled Due To Metal Contamination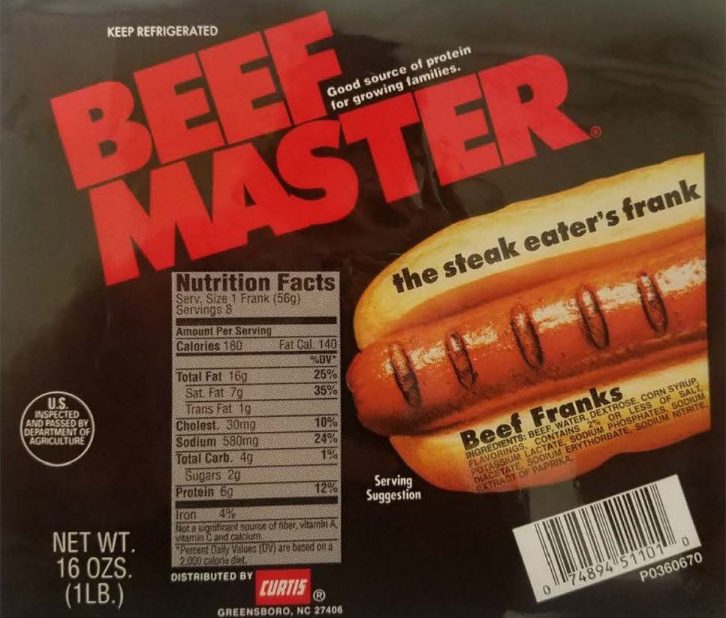 John Morrell and Co., maker of Nathan's and Curtis beef franks, just announced a recall of over 210,000 lbs of ready-to-eat hot dogs. That's not exactly the kind of news you want to hear right before a Memorial Day weekend.
According to the US Department of Agriculture's Food Safety and Inspection Service, the hot dogs may have been contaminated with metal. This discovery was the result of three complaints about metal objects in the product, although thankfully there have been no reports of injuries or ill-effects from the contamination.
The first order of business is to check and see if you have any products that meet the criteria for this recall (listed at the FSIS link above). If so, you should either throw them away or return them to where they were purchased. But second, we can try to learn from the situation by making a few observations on product protection via magnetic technology.
Keep in mind the fact that a single piece of metal–such as a wire, in one instance–can result not only in personal injury but also in the expensive waste of tens of thousands of pounds of product. In a sense, this leaves you faced with a literal "needle in a haystack" situation of great urgency. The good news is, however, that a product inspection process that incorporates Metal Detection can eliminate needles, wires, and other metal contaminants from products with great efficiency and cost-effectiveness, while also protecting consumers from the health risks caused by metal ingestion. It also prevents the sort of costly recalls and reputation damage that can cripple a food producer.
There are several ways for metal fragments to end up in food, and these metal pieces are often difficult to see with the naked eye. Malfunctioning machinery can insert a metal powder into foods or bristles can break off metal brushes used to clean manufacturing equipment and find their way into food. We've even seen a set of car keys dropped into the product, only to be stopped by one of our Magnetic Liquid Trap systems.
Food Quality and Safety points out that Metal Detection systems are useful because they save food producers the substantial amount of money that would be lost in sales and replacement costs during a recall. Accidental metal contamination is a well-known risk during food production. Metal detection ensures that this problem does not injure your brand or any of your customers.
To speak to one of our experts about how Bunting Magnetics Co. can help protect your brand, contact us below:
Phone: 1-800-835-2526
Email: bmc@buntingmagnetics.com