FSMA Compliance: How Separation Technology Gets – And Keeps – You There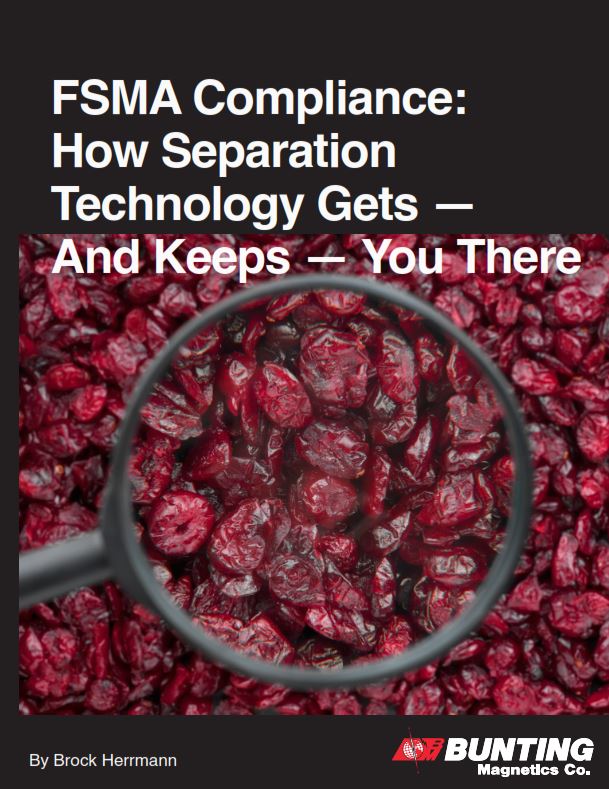 Are you confused about how to apply new FSMA regulations in your food processing plant? If so, you are not alone. While the vague regulations allow you to make the best decisions on product purity and equipment protection for your business, the downside is the uncertainty about exactly how to do that.
Are you making the right decisions?
Are you using the tools correctly?
Will the FDA agree with your decisions?
Magnetic Separation technology is one class of tools commonly used in the food industry to remove metal contaminants. This white paper presents a simple plan to help keep you compliant with FSMA regulations, including best practices, common mistakes, and recommendations for how to implement magnetic separation equipment properly.