Bunting-Elk Grove Village Stays Strong Despite COVID-19 Disruptions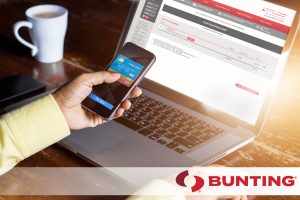 by Veronica Zuccarello
Despite the many economic interruptions that COVID-19 has caused, Bunting-Elk Grove Village's online retail website (BuyMagnets.com) has been able to stay strong and maintain business as usual. Our diverse supply chain has allowed us to keep our numerous varieties of magnets and magnetic equipment in stock. While other businesses are forced to shut down, BuyMagnets.com is open 24 hours a day, every day of the year, and its convenient online storefront allows you to shop from home. If you have any questions, the Bunting-Elk Grove Village team remains on hand to answer any questions that you may have about our products during this time. Our magnets provide essential services, as they are used in medical devices, food and pharmaceutical processing plants, and other crucial industries.
Diverse Supply Chain Keeps Our Powerful Magnets In Stock
BuyMagnets.com has always believed in maintaining a diverse supply chain. Throughout a normal year, major cultural events such as Chinese New Year can cause disruptions to the supply chain. Other major events, such as severe weather incidents, can impact suppliers in other parts of the world as well. In order to be prepared for anything, Bunting-Elk Grove Village works with a wide variety of suppliers to keep our magnets in stock.
Shop for the Strongest Magnets at a Safe Distance
Social distancing and "stay-at-home" guidelines have been recommended in order to halt the spread of COVID-19. While many in-person retailers are closed, BuyMagnets.com is open and allows you to shop safely from the comfort of your own home. We have thousands of magnets in stock and available for immediate purchase on our website, with same-day shipping for orders placed by 3:30 p.m. CST. Our vast range of products includes powerful neodymium magnets, ideal for tackling challenging jobs where you need the strongest magnets.
If you have questions while browsing our website, our Bunting-Elk Grove Village team of magnet experts are available to chat with you and answer any questions you may have. If you are homeschooling during this time, we can help recommend an appropriate magnet for an at-home science experiment. Perhaps you finally have the free time to tackle that home improvement DIY project you've been thinking about doing—we can recommend a magnet for that, too. Whatever your question may be, our team is working at a safe distance to continue providing the highest standard of customer service and support to you during this time.
BuyMagnets.com is staying strong despite the many challenges that COVID-19 has presented. Our supply chain has remained strong, and we are offering a complete range of powerful magnets and magnetic equipment. We can answer any questions our customers have about the strongest magnets and the best ways to utilize them. We are proud to say that BuyMagnets.com remains open for business as we continue to provide our customers with high quality magnets and magnetic equipment.
Shop Our Strong Rare Earth Magnets Click Here