BUNTING® MAGNETICS CO. PROMOTES JANA DAVIS TO CHIEF OPERATING OFFICER
BUNTING® MAGNETICS CO. PROMOTES JANA DAVIS TO CHIEF OPERATING OFFICER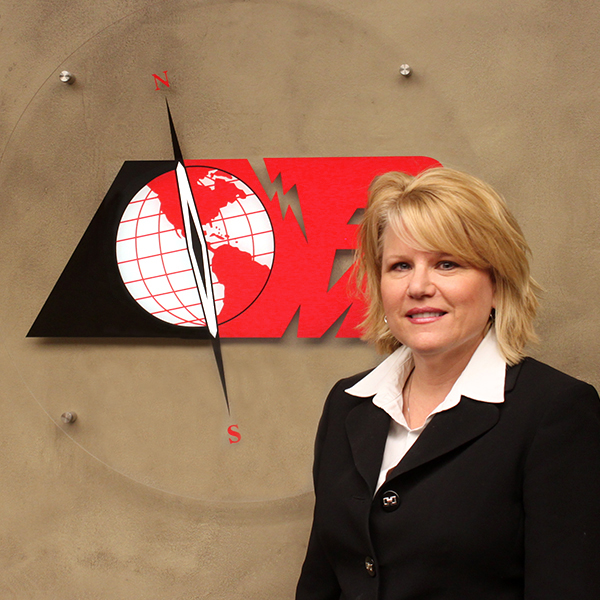 NEWTON, KS – Bunting® Magnetics Co., the leader in moving, removing and holding metal, announced that Jana Davis has been promoted to Chief Operating Officer (COO), a new position within Bunting Magnetics, effective May 30, 2016. Jana joined the company in 2011 as Chief Financial Officer. As COO, Jana will be responsible for overseeing the day-to-day business operations – including manufacturing, distribution and engineering – of all four Bunting Magnetics divisions: Bunting Magnetics Co. (Newton, KS); Bunting's Magnet Materials Division, including its e-commerce site buymagnets.com (Elk Grove Village, IL); Bunting Magnetics Europe (Berkhamsted, UK); and Magnet Applications, Inc. (DuBois, PA).
Davis will continue to report to Bob Bunting, President & CEO, who made the announcement.
"Jana is a trusted leader who, as Chief Financial Officer, consistently delivered results in financial management, corporate strategy development, operational efficiencies and people development. I can think of no one better to ensure operational excellence and drive our continued market leadership," Bunting commented. "This addition of a COO to our executive management team greatly adds to our capacity to implement our growth strategy and allows me to focus on broader strategic issues."
A search for a new Chief Financial Officer will begin immediately. Bunting's Chief Financial Officer will manage division controllers and human resources.
"I'm proud to take another step within Bunting Magnetics," said Davis. "I look forward to this new role and helping the company take its next stage of growth."
About Jana Davis
Davis has over two decades of experience in business and financial management in the aerospace, printing, media and manufacturing industries. Davis graduated from Wichita State University as Magna Cum Laude with a Bachelor of Business Administration and Bachelor of Arts in Psychology. She is Certified Public Accountant and Certified Management Accountant. Prior to joining Bunting Magnetics Co. in June 2011, Davis was CFO for McCormick-Armstrong, a printing company located in Wichita, Kansas. In 2012, Davis was selected as a CFO Honoree by The Wichita Business Journal.
About Bunting® Magnetics
Since the company's 1959 founding, Bunting® Magnetics has led the industry in both durability and performance in its line metal detection, magnetic separation and material handling equipment as well as printing cylinders for several global markets: Recycling, food packaging and processing, feed and grain, plastics, pharmaceuticals, chemicals, offset printing, metal stamping, automobile manufacturing and more. Bunting magnets are also available at buymagnets.com. Bunting Magnetics facilities are located in Newton, Kansas; suburban Chicago, Illinois; DuBois, Pennsylvania; and Berkhamsted, England. For additional information, call 1-800-835-2526 or +44 (0) 1442 875081 or visit buntingmagnetics.com or buntingeurope.com. Follow Bunting on Twitter (@BuntingMagCo) and LinkedIn (Bunting Magnetics Co).