Up to $5,000 Hiring Bonus!
(Guidelines Apply)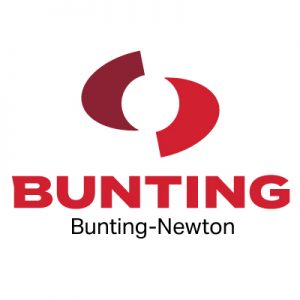 Date Posted: 04/19/22
Position Location: Newton, KS — Full Time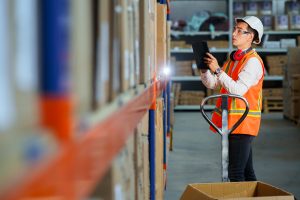 Bunting located in Newton, KS, is a leading manufacturer of magnetic conveying and separation equipment serving a wide variety of industries. We have an immediate opening for a Supervisor for Shipping & Receiving.
Job Duties:
• Lead stockroom personnel to ensure proper receipt, handling, storage, issuance, and inventory maintenance.
• Lead shipping personnel to ensure proper packaging/crating of all shipments and that all required shipping documents are complete and accurate.
• Manage organization and proper use of storage areas and transaction processing.
• Experience welding custom made sheet metal products in a fit and tack environment.
• Evaluates and manages the shipping workload for all orders in your area.
• Responsible for directing the shipping and receiving department to meet the company on-time delivery guidelines
Inventory Management
• Completes cycle counts sheets daily.
• Ensures all purchased items are received and inspected, and logged into Epicor the same date they arrive.
• Ensures that all stock inventory is received to the correct location and put away accordingly.
• Ensures all stock items are issued correctly to jobs as required.
• Effectively manages stockroom layout/organization and inventory accuracy, making recommendations for improvement.
Stock Job Processing
• Evaluates all stock jobs to ensure all operations are completed and all materials have been issued prior to receiving to stock.
• Receives stock jobs into stock.
Shipments Preparation, Crating, Packaging, and Documentation Processing
• Ensures all items are packed according to company guidelines.
• Ensures all shipping paperwork is completed accurately.
• Ensures proper testing and paperwork is completed for air shipments.
Education and/or Work Experience Requirements:
• High school diploma
• 2+ years supervisory experience
• 5+ years of experience in a manufacturing environment
Physical Requirements:
• Frequent standing, reaching, pushing, pulling, bending, squatting, and twisting, required.
• Ability to comply with safety requirements of manufacturing environment (for example: safety glasses, steel toe shoes, etc.), required.
• Ability to lift up to 40 pounds independently, required.
To Apply:
If you would like to send any additional materials, please email Human Resources.
Bunting reserves the right to disqualify employees with less than (6) months tenure in their present position. EOE