Up to $5,000 Hiring Bonus!
(Guidelines Apply)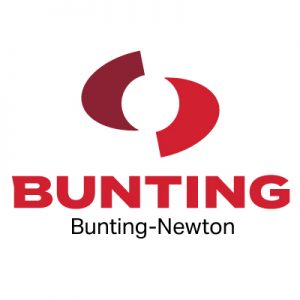 Date Posted: 11/07/23
Position Location: Newton, KS — Full Time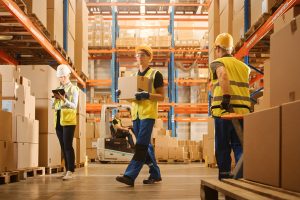 Bunting located in Newton, KS, is a leading manufacturer of magnetic conveying and separation equipment serving a wide variety of industries. We have an immediate opening for a Stockperson. 
Essential Duties and Responsibilities:
General stockroom duties, including packaging and/or crating products for shipment, using UPS / FEDEX software systems, storing, and retrieving materials for jobs and recording inventory. Computer skills and mathematical accuracy a must.
• Stage, prepares, and load finished products for shipping.
• Responsible for building wooden crates for packing large, finished products.
• Packaging and shipping parcel shipments.
• Must have a valid driver's license without restrictions.
• Inspects work to ensure shipping specifications and packaging is according to policy and procedures before products are shipped.
• Clean and maintain work area.
• Tracking, inventory, and issuing of raw materials.
• Cycle counting.
• Unload incoming trucks.
• Forklift and overhead crane operations for handling/transporting materials.
• Coordinating with transportation companies to arrange shipments.
• Perform related duties as assigned by supervisor.
• Maintain compliance with all company policies and procedures.
Education and/or Work Experience Requirements:
• Excellent verbal and written communication skills, including ability to effectively communicate with internal and external customers.
• Excellent computer proficiency (MS Office – Word, Excel, and Outlook).
• Must be able to work under pressure and meet deadlines, while maintaining a positive attitude and providing exemplary customer service.
• Ability to work independently and to carry out assignments to completion within parameters of instructions given, prescribed routines, and standard accepted practices.
• High school diploma or GED required.
Physical Requirements:
• Ability to perform the essential job functions consistent safely and successfully with the ADA, FMLA and other federal, state, and local standards, including meeting qualitative and/or quantitative productivity standards.
• Ability to maintain regular, punctual attendance consistent with the ADA, FMLA and other federal, state, and local standards.
• Must be able to lift and carry up to 50 lbs.
• Must be able to talk, listen and speak clearly on telephone.
To Apply:
If you would like to send any additional materials, please email Human Resources.
Bunting reserves the right to disqualify employees with less than (6) months tenure in their present position. EOE