Shipping/Receiving Clerk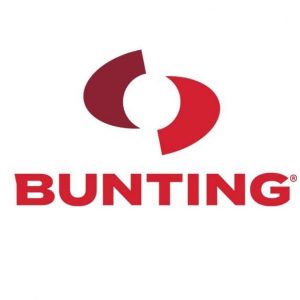 Date Posted: 2/10/20
Position Location: Newton, KS — Full Time
Packaging and Finished goods, Stage, load, and unload finished product and raw materials. Stock and maintain warehouse inventory.
Primary Responsibilities:
• Lift raw materials, finished products, manually or using hoists.
• Complete shipping paperwork and Label crates and packages.
• Clean and maintain work area.
• Package finished product for shipping (shrink wrapping, boxing, labeling).
• Stage finished product for loading.
• Load finished product onto truck.
• Unload raw materials from truck.
• Move raw materials to warehouse storage.
• Responsible for quality control. No damaged product is sent out. No damaged raw material is accepted in.
Additional Responsibilities:
• Communicate with operators from other shifts.
Knowledge and Skill Requirements:
• Basic reading, writing, and arithmetic skills required. This is normally acquired through a high school diploma or equivalent.
• Experience using one or more of the following tools: saw, drill press, staple gun.
• Forklift certification and applicable state certification for truck operation.
• Manual dexterity required for operating machinery.
• Ability to lift up to 50 pounds required.
Working Conditions: 
Working conditions are normal for a manufacturing environment. Work involves frequent lifting of materials and product up to 50 pounds. Machinery operation requires the use of safety equipment to include but not limited to; eye safety glasses, hearing protectors, gloves, work boots, and bump caps. Loose fitting clothes and jewelry are not permitted.
As the industry-leading manufacturer of magnetic technology products, Bunting has developed precision magnetic products for the worldwide printing, automotive, plastics, food, electronics, pharmaceutical and recycling industries for more than 50 years. Our family-owned group of companies manufactures products which serve global markets and include a broad range of magnetic materials and components, magnetic separation systems, material handling equipment, metal detection equipment, magnetic cylinders, bonded magnets, and assemblies.
What We Offer:
— Comprehensive benefits package including health insurance, dental insurance, vision, life insurance, STD, LTD and a 401k plan.
— A healthy work-life balance, providing employees with paid holidays, paid time off, and vacation.
To apply, please send a current resume to Human Resources.
Bunting reserves the right to disqualify employees with less than (6) months tenure in their present position. EOE