Up to $5,000 Hiring Bonus!
(Guidelines Apply)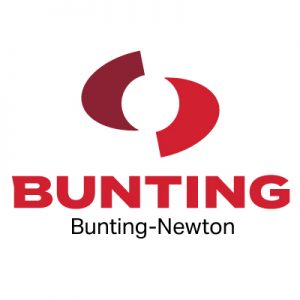 Date Posted: 08/30/23
Position Location: Newton, KS — Full Time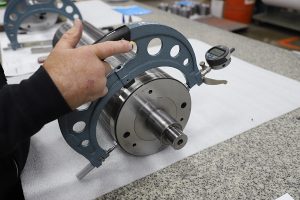 Bunting located in Newton, KS, is a leading manufacturer of magnetic conveying and separation equipment serving a wide variety of industries. We have an immediate openings for a Quality Inspector. 
Essential Duties and Responsibilities:
Sample, sort, test, weight, measure and inspect raw materials, manufactured components or completed products or service delivery processes.
• Testing of liquid tight construction.
• Cleaning inspected items and preparing them for shipment.
• Electro etching of serial numbers on finished products.
• Incoming inspection of purchased parts.
Education and/or Work Experience Requirements:
• Prior product and parts inspection experience.
• Excellent verbal and written communication skills, including ability to effectively communicate with internal and external customers.
• Computer skills.
• Ability to effectively use a variety of inspection gauges and meters (pull test, micrometer, calibers, depth gages, etc.).
• Must be able to work under pressure and meet deadlines, while maintaining a positive attitude and providing exemplary customer service.
• Ability to work independently and to carry out assignments to completion within parameters of instructions given, prescribed routines, and standard accepted practices
• High school diploma or GED required.
Physical Requirements:
• Ability to perform the essential job functions, consistent safely and successfully with the ADA, FMLA and other federal, state, and local standards, including meeting qualitative and/or quantitative productivity standards.
• Ability to maintain regular, punctual attendance consistent with the ADA, FMLA and other federal, state, and local standards.
• Must be able to lift and carry up to 50 lbs.
• Must be able to talk, listen and speak clearly on telephone.
To Apply:
If you would like to send any additional materials, please email Human Resources.
Bunting reserves the right to disqualify employees with less than (6) months tenure in their present position. EOE