Up to $5,000 Hiring Bonus!
(Guidelines Apply)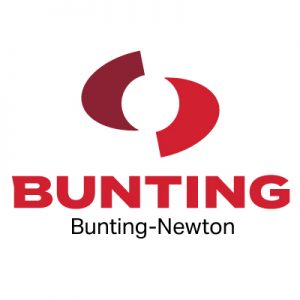 Date Posted: 06/10/22
Position Location: Newton, KS — Full Time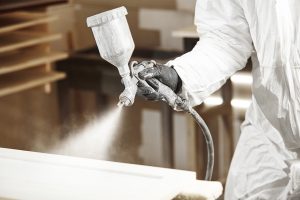 Bunting located in Newton, KS, is a leading manufacturer of magnetic conveying and separation equipment serving a wide variety of industries. We have an immediate opening for a Painter, 2nd Shift.
Essential Duties and Responsibilities:
• Dispose of hazardous waste in an appropriate manner.
• Select paint according to company requirements, and match colors of paint following specified color charts.
• Mix paints to match color specifications then stir and thin the paints, using spatulas or power mixing equipment.
• Remove grease, dirt, paint, and rust from surfaces in preparation for paint application, using abrasives, solvents, brushes, blowtorches, washing tanks, or sandblasters.
• Pour paint into spray guns and adjust nozzles and paint mixes to get the proper paint flow and coating thickness.
• Monitor painting operations to identify flaws such as blisters and streaks so that their causes can be corrected.
• Sand vehicle surfaces between coats of paint and/or primer to remove flaws and enhance adhesion for subsequent coats.
• Disassemble, clean, and reassemble sprayers and power equipment, using solvents, wire brushes, and cloths for cleaning duties.
• Spray prepared surfaces with specified amounts of primers and decorative or finish coatings.
• Mask other surfaces with tape or paper to protect them from paint.
• Lift raw materials, finished products, manually or using hoists.
Education and/or Work Experience Requirements:
• Excellent verbal and written communication skills, including ability to effectively communicate with internal and external customers.
• Must be able to work under pressure and meet deadlines, while maintaining a positive attitude and providing exemplary customer service.
• Ability to work independently and to carry out assignments to completion within parameters of instructions given, prescribed routines, and standard accepted practices.
• High school diploma or GED require.
Physical Requirements:
• Ability to perform the essential job functions, consistent safely and successfully with the ADA, FMLA and other federal, state, and local standards, including meeting qualitative and/or quantitative productivity standards.
• Ability to maintain regular, punctual attendance consistent with the ADA, FMLA and other federal, state, and local standards.
• Must be able to lift and carry up to 50 lbs.
• Must be able to talk, listen and speak clearly on telephone.
To Apply:
If you would like to send any additional materials, please email Human Resources.
Bunting reserves the right to disqualify employees with less than (6) months tenure in their present position. EOE