Up to $5,000 Hiring Bonus!
(Guidelines Apply)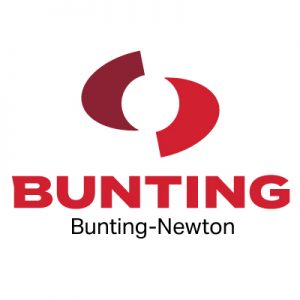 Date Posted: 06/21/22
Position Location: Newton, KS — Full Time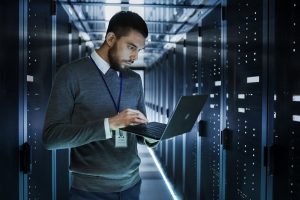 Bunting located in Newton, KS, is a leading manufacturer of magnetic conveying and separation equipment serving a wide variety of industries. We have an immediate opening for a Network Administrator. This person is responsible for maintaining the many networks and systems that keep our organization running. From maintaining security to leading updates and training users, you'll be more than just IT support—you'll be the common thread that connects the dots between all organizational operations. Deep technological expertise and an understanding of a wide range of computer systems, hardware, and software are essential to your ability to excel in this role—and help drive our organization forward. 
Essential Duties and Responsibilities:
• Assist in network design, implementation, and maintenance.
• Provide network support across organizational operating systems.
• Maintain stable and consistent connectivity across all network computers.
• Prepare, implement, and monitor disaster procedures and recovery.
• Maintain network servers and associated hardware, software, services, and settings.
• Recommend, test, and implement system and security upgrades.
• Consistently monitor and troubleshoot network stability and performance.
• Create, adjust, and maintain network user settings and permissions.
• Write technical support documentation for network systems and applications.
Skills and Qualifications:
• Comprehensive knowledge of networking concepts and computing infrastructures.
• Proven network engineering, operations, and performance analysis skills.
• Experience with leading server management and monitoring tools.
• Strong communication and education skills for training and assisting users.
Education and/or Work Experience Requirements:
• Bachelor's degree in Informational Systems.
• Experience with Window Server, Microsoft 365 Administration, TCP/IP Network, and VOIP.
• 2-3 years' experience in a similar role.
• Experience with Microsoft Windows Server 2008, 2012, 2016, and 2019.
• Experience with HP switches and routers.
• MCSE certification is a plus.
Physical Requirements:
• Ability to perform the essential job functions consistent safely and successfully with the ADA, FMLA and other federal, state, and local standards, including meeting qualitative and/or quantitative productivity standards.
• Ability to maintain regular, punctual attendance consistent with the ADA, FMLA and other federal, state, and local standards.
To Apply:
If you would like to send any additional materials, please email Human Resources.
Bunting reserves the right to disqualify employees with less than (6) months tenure in their present position. EOE