Up to $5,000 Hiring Bonus!
(Guidelines Apply)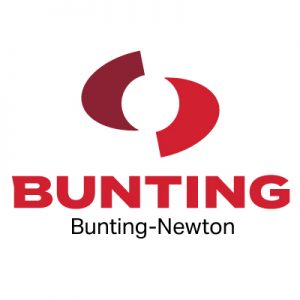 Date Posted: 09/20/21
Position Location: Newton, KS — Full Time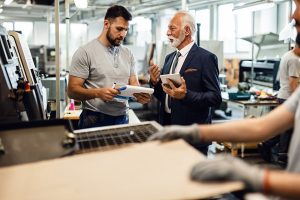 Bunting located in Newton, KS, is a leading manufacturer of magnetic conveying and separation equipment serving a wide variety of industries. We have an immediate opening for an NC Programmer. 
Essential Duties and Responsibilities:
Will work autonomously in engineering and production to gather, analyze, and summarize recommendations for machine shop efficiency. Responsible for programming and set-up of existing equipment along with developing a plan to modernize the machine shop methods, equipment, and facility.
• Ensure activities are consistent with company safety, quality, and business guidelines.
• Gather, analyze, summarize, and lead improvements to machine shop flow, efficiency, and capacity.
• Create NC programs for a variety of machines that manufacture moderate to complex cylindrical components and tooling fixtures.
• Plan, create, verify, distribute, and revise data for operations.
• Interpret drawings to create programs for machining, work holding, cutter selections, cutting speeds and feeds to ensure parts are manufactured to drawing and quality specifications.
• Creates technical documents for set-ups and reports.
• Provide daily shop support for program optimization, problem solving, and process improvements.
• Develop training to enhance personnel skills and knowledge.
• Establish metrics for continuous improvement.
• Work with production supervisors and other personnel as needed.
• Review design documents and shop routers prior to production release
• Perform other duties as assigned.
Education and/or Work Experience Requirements:
• High School Diploma.
• Strong mechanical skills.
• Ability to read and understand blueprints.
• 5+ years in hands-on CNC Machining.
• 2+ years CNC programming 3-axis, 4-axis, and 5-axis (Mill/Turn Preferred).
• Knowledge of modern cutting techniques as well as advanced toolpath strategies and the ability to leverage 5 axis mill/turn effectively.
• Comfortable in a shop-floor environment working with production personnel.
• Ability to initiate, establish priorities, work independently, and take responsibility for completing assignments within given deadlines.
Physical Requirements:
• Ability to safely and successfully perform the essential job functions consistent with the ADA, FMLA and other federal, state, and local standards, including meeting qualitative and/or quantitative productivity standards.
• Ability to maintain regular, punctual attendance consistent with the ADA, FMLA and other federal, state and local standards.
• Must be able to lift and carry up to 50 lbs.
To Apply:
If you would like to send any additional materials, please email Human Resources.
Bunting reserves the right to disqualify employees with less than (6) months tenure in their present position. EOE