Up to $5,000 Hiring Bonus!
(Guidelines Apply)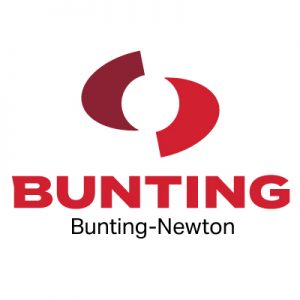 Date Posted: 11/02/22
Position Location: Newton, KS — Full Time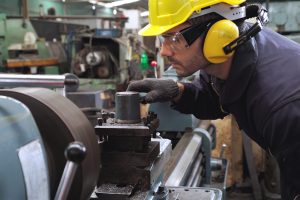 Bunting located in Newton, KS, is a leading manufacturer of magnetic conveying and separation equipment serving a wide variety of industries. We have an immediate opening for a Manual Lathe Operator, 2nd Shift. This person will operate common machine shop equipment such as millers, lathes, grinders, or drill presses after they are set up by more skilled machinists. To produce production parts to required tolerances.
Essential Duties and Responsibilities:
• Keep machine running properly and with sufficient production materials.
• Communicate with operators from other shifts.
• Maintain and secure work tools.
• Clean and maintain work area.
• Follow instructions given by supervisor and/or production lead.
• Communicate issues with machines to Maintenance when necessary.
• Perform preventative maintenance on machines during down-time.
• Turn off equipment when not in use.
• Other duties as assigned.
Education and/or Work Experience Requirements:
• Basic reading, writing, and some advanced arithmetic skills required. This is normally acquired through a high school diploma or equivalent.
• Manual Lathe Experience Preferred.
• Skills (required in one or more of the following areas: CNC Equipment, Mills, Lathes, Grinders.
• Experience using one or more of the following tools: lathe, milling machine, drill press, and vertical/horizontal cut off saw.
• Ability to read and interpret blueprints.
Physical Requirements:
• Manual dexterity required for operating machinery.
• Ability to lift up to twenty pounds required.
To Apply:
If you would like to send any additional materials, please email Human Resources.
Bunting reserves the right to disqualify employees with less than (6) months tenure in their present position. EOE