Inside Sales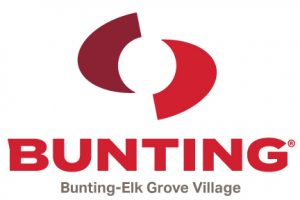 Date Posted: 6/18/19
Position Location: Elk Grove Village, IL
Bunting has an immediate opening for an entry level Inside Sales Customer Representative for our Magnet Materials Division located in Elk Grove Village, IL. For 60 years, Bunting has been an industry leader in the manufacturing, sales, and development of precision magnetic products for the worldwide printing, automotive, plastics, food, electronics, pharmaceutical, and recycling industries.
The ideal candidate for this position is a dependable team player who is committed to strengthening relationships with our existing customers and developing business by reaching out to prospective customers. This salaried position has high potential for future growth and career advancement, a comprehensive benefits package, and is an excellent entry-level opportunity.
Responsibilities:
• Provide existing and prospective customers with prompt, professional solutions for their industry needs via phone, e-mail, and live chat.
• Source new sales opportunities through inbound lead follow-up and outbound lead generation.
• Educate customers on product uses and features, provide technical assistance and resolve troubleshooting issues related to products, and answer any questions customers may have related to products.
• Work with customers from various industries to help determine the best product solution for their specific industry needs.
• Generate quotes for products, process orders, organize customer contact information, and record transactions using CRM.
• Assist with returns and help to resolve customer issues.
Qualifications:
• High school diploma or GED required. Bachelor's or associate's degree preferred.
• Previous sales experience preferred, but not required.
• Mechanical aptitude preferred, but not required.
• Must have a professional, positive attitude.
• Must have excellent written and verbal communication skills.
• Must have excellent analytical and problem solving abilities.
• Must be self-motivated, goal driven, and a team player.
• Must be able to multitask, prioritize, and manage time efficiently.
What We Offer:
— Excellent entry-level opportunity with high potential for career growth.
— Comprehensive benefits package including health insurance, dental insurance, and a 401k plan.
— A healthy work-life balance, providing employees with paid holidays, paid time off, and sick leave.
To apply, please download and complete our employment application and then send with resume and professional references to Human Resources.
Bunting Magnetics Co. reserves the right to disqualify employees with less than (6) months tenure in their present position. EOE