Up to $5,000 Hiring Bonus!
(Guidelines Apply)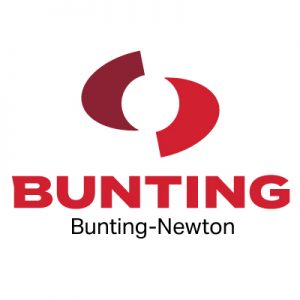 Date Posted: 02/07/23
Position Location: Newton, KS — Full Time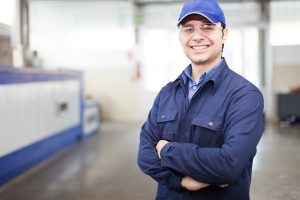 Bunting located in Newton, KS, is a leading manufacturer of magnetic conveying and separation equipment serving a wide variety of industries. We have an immediate opening for an Assembler Mechanic, 1st and 2nd Shift. This person will perform a variety of operations to assemble and make major assembly structures and mechanisms, and structural subassemblies. Aligns parts on jigs using templates and fixtures. Performs minor part-fitting operations such as filing, sawing, burring, crimping, trimming, framing, riveting, drilling, and reaming. Measures parts with micrometers and calipers to verify dimensions. May modify incomplete and complete assemblies to incorporate changes to structure.
Essential Duties and Responsibilities:
• Perform drilling, set up, assembly, riveting, gluing, bonding, and other area duties according to drawing specifications
• Utilize measuring equipment used in the industry such as calipers, micrometers, height gage and other measuring equipment needed to complete work
• Utilize production work orders and documents
• Using prescribed procedures, inspect part(s) and product(s) produced assuring compliance to specifications that will eliminate defects, scrap, rework, etc
• Detect and report defective equipment, materials, faulty operations to proper supervision
• Daily maintains equipment and work area in a clean and orderly condition
• Always follow prescribed work rules and standard safety regulations
• Performs other duties as assigned by supervision
Education and/or Work Experience Requirements:
• Minimum High School (or equivalent)
• Advanced skills required in one or more of the following areas: experience sing one or more of the following tools: computer and scanner
Physical Requirements:
• Frequent standing, reaching, pushing, pulling, bending, squatting, and twisting, required.
• Ability to comply with safety requirements of manufacturing environment (for example: safety glasses, steel toe shoes, etc.), required.
• Ability to lift up to 40 pounds independently, required.
To Apply:
If you would like to send any additional materials, please email Human Resources.
Bunting reserves the right to disqualify employees with less than (6) months tenure in their present position. EOE
Bunting reserves the right to disqualify employees with less than (6) months tenure in their present position. EOE