Advanced Product Engineer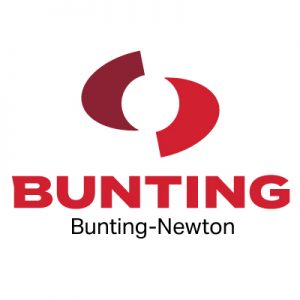 Date Posted: 7/23/19
Position Location: Newton, KS
Bunting has an immediate opening for a senior level Advanced Product Engineer for their engineering headquarters located in Newton, KS. For 60 years, Bunting has been an industry leader in the manufacturing, sales, and development of precision magnetic products for the worldwide printing, automotive, plastics, food, electronics, pharmaceutical, and recycling industries.
The ideal candidate for this position is an experienced engineer with experience in precision mechanical design engineering, value engineering, developing new products, and enhancing current products to extend the product life cycle. The ideal candidate will also have strong leadership skills and direct or indirect experience leading product development teams in solving challenging technical products.
Essential Duties and Responsibilities:
The Advanced Product Engineer is responsible for driving new product development in order to deliver market changing products in the magnetic industry. The employee in this role is responsible for leading highly complex, technical projects. This unique role partners with various internal stakeholders to understand high level project goals, translate them into technical requirements, and lead research and development to invent, design, develop, and transition products to manufacturing.
• Leads a cross-functional engineering/technical team through the complete development cycle to invent, design, develop, and release to manufacturing magnetic products
• Translates high level goals into a comprehensive set of working requirements with both internal and external project stakeholders
• Creates and drives comprehensive project plans
• Provides high level leadership, both in terms of leading technical projects as well as people
• Drives delivery of aggressive goals while effectively managing project schedule, cost, and resources
• Retains hands on engineering role in designing products and solving complex engineering challenges
• Interfaces with various internal stakeholders and drives the relationship to ensure crisp communication and alignment of objectives
• Drives day to day project activity to achieve results including solving technical and other project challenges, managing resource conflicts, breaking down barriers, upholding high performance standards, and meeting commitments
Education and Work Experience Requirements:
• B.S. in Mechanical Engineering
• Must have experience working in an engineering field, preferably value engineering or precision mechanical design engineering
• Must have experience directly or indirectly leading product development teams solving challenging technical projects
• Must have direct experience leading projects from initial concept through design and release
• Must have experience successfully managing schedule, budget, and project resources
• Exceptional project management and communication skills—written and verbal—are essential
• High energy, drive, commitment, self-initiative, and perseverance are required with a demonstrated track record of personal technical accomplishments
To apply, please download and complete our employment application and then send with resume and professional references to Human Resources.
Bunting Magnetics Co. reserves the right to disqualify employees with less than (6) months tenure in their present position. EOE